Shaping Form: A Workshop on Parametric Design, S21
Geometry is at the very core of visual design—from the very early conceptual form finding to the more detailed assembly and construction. In practice, designers are showing an increasing interest in being able to compute and fabricate non-simple and sometimes intricate geometric forms.
Contemporary approaches to modeling geometry are computational—this is reflected in designers wanting much more parametric control over the generative process; in turn, this enhances the efficiency with which they can navigate design variations, analyze design artifacts and explore design manifestations.
Constructing geometry parametrically and computationally poses challenges for the designer—especially for those with little formal geometry training; more so—when required to tackle evolving issues between complex geometry and design. There is a compelling and emerging need to better understand concepts that support geometric constructions—to develop (new) computational schemes that can intelligently or ably assist designers in managing geometry data and propagating designs.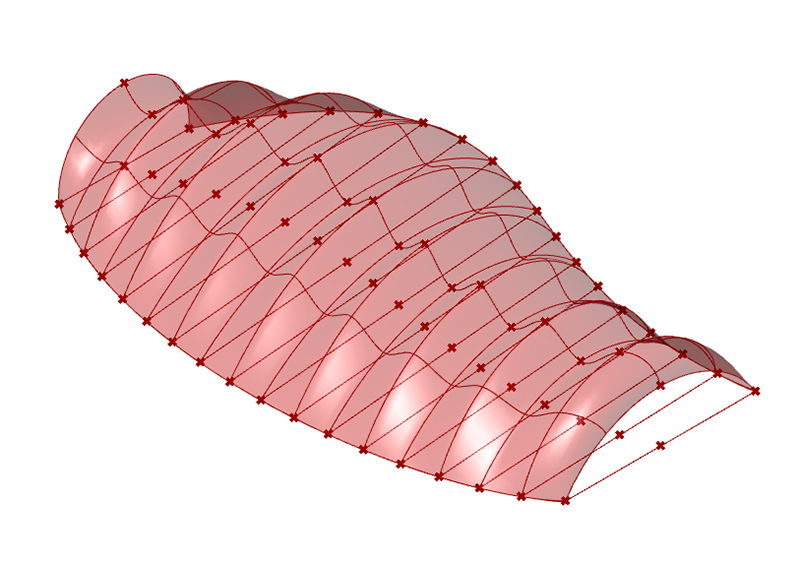 Shaping Shell, Reem Alhaddad, 2021
This is an introductory workshop is to prepare students in modeling geometry through development of parametric schemes for design applications and products. This course supplies the basics of parametric geometric construction. The course consists of lectures, computer instruction and assignments.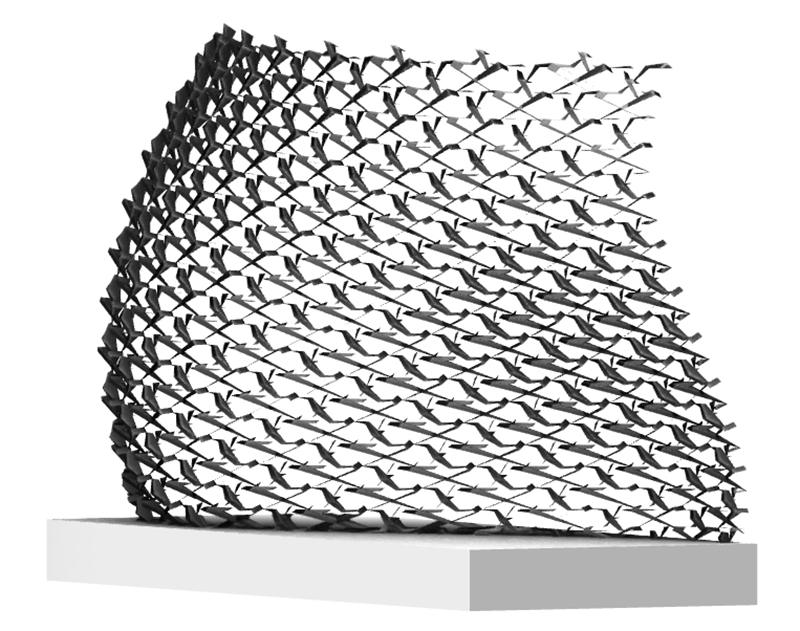 Parametric Wall, Jaflah Al-Buainain, 2021
In this course students will
• Become familiar with visual programming and geometry manipulatio
• Model forms and relationships through basic geometric concepts and parametric tools
• Understand basic core structures and workflows of parametric modeling
• Manipulate data flows toward desired design outcomes
• Apply simple algorithmic logic to design problems
• Begin to develop a sensibility for modeling your own designs.