Descriptive Geometry, S21/S22
Descriptive geometry deals with manually solving problems in three-dimensional geometry through working with two-dimensional planes using these basic mechanical tools. This elective course is mainly about the techniques of manually solving three-dimensional geometry problems.
Descriptive geometry is constructive—that is, one uses conventional mechanical drawing tools: namely, compass, ruler, protractor, divider, triangles, etc., to construct solutions to geometric problems. In this remote offering, we will try and adapt as best we can without sacrificing the spirit of the subject.
Descriptive geometry deals with physical space, the kind that you have been used to since birth. Things you can see around you have geometry; and even things that you cannot do so too. All these things concern geometric objects almost always in a relationship—that is, next to, above, below, intersecting with, occluding, hidden by and so on—to one another that sometimes requires us to make sense of it all—in other words, when we try to solve geometric problems albeit in architecture, engineering, or the sciences. In fact, descriptive geometry has proved itself to be practically useful; it has been one of the most important factors in the design of scientific apparatus, engineering systems, and architectural structures.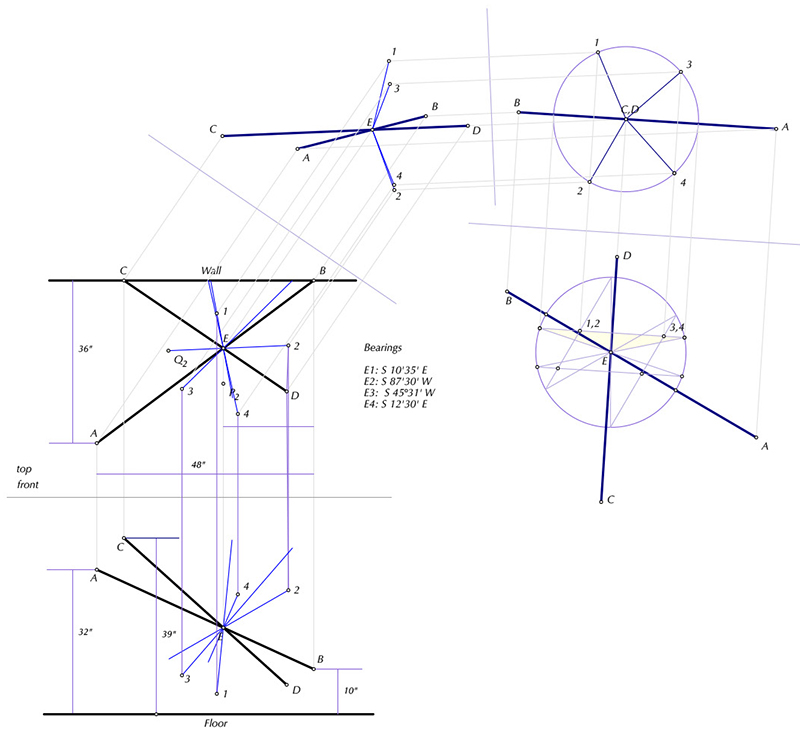 Assignment Example: Lines and Planes, 2021
Descriptive geometry started with Gaspard Monge (1746-1818). He discovered (invented!?) the principles at the tender age of 18, working as a military engineer on the design of fortifications, which were made of stones accurately cut to fit one onto another so that a wall or turret so constructed was self-supporting and strong enough to withstand bombardment. Monge's descriptive geometry system was declared classified and a military secret and it was not until many years later in the 1790s (when Monge became a Professor at the Beaux-Arts) that it was declassified and became a part of French engineering and architectural education and then adopted virtually universally.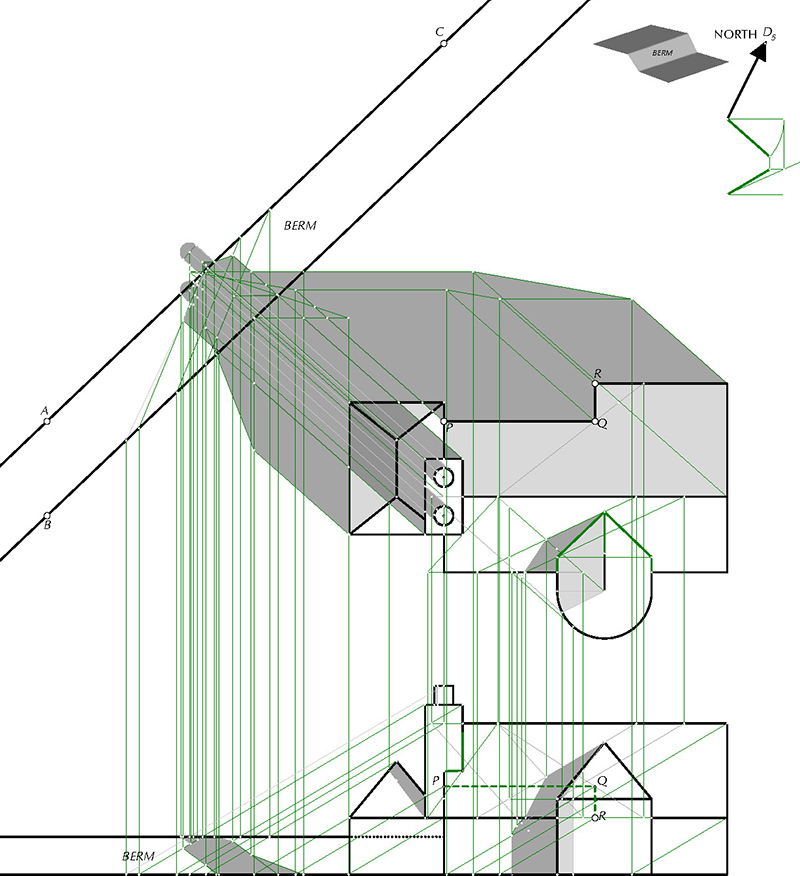 Assignment Example: Lines and Planes, 2021